Amazon expands its electric cargo bike deliveries in Manchester and London
What a great story! We are delighted to be part of Amazon's electric delivery fleet, helping to reduce emissions, ease congestion, and improve air quality.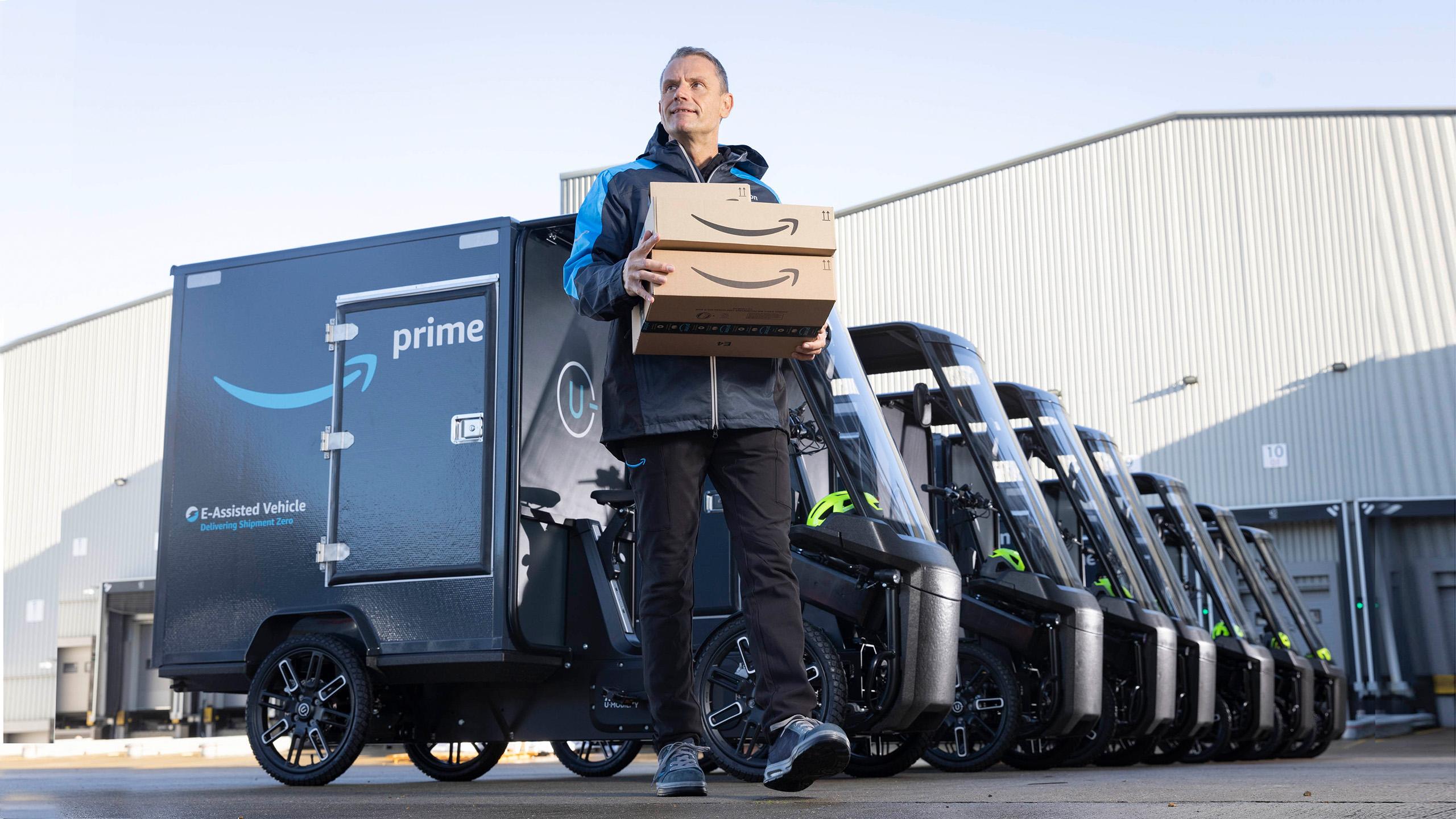 Amazon is a co-founder and first signatory of the Climate Pledge, a voluntary commitment to reach net-zero carbon by 2040. There are already more than 1,000 electric delivery vans in use on the UK roads, in addition to five fully electric heavy-duty vehicles.
By 2022, Amazon had already made more than five million deliveries using its e-cargo bikes and electric vans within London's Ultra Low Emission Zone. The concept has now been extended to the city of Manchester, and new delivery hubs in Wembley and Southwark will more than triple the fleet of e-cargo bikes, making deliveries to Amazon customers across the capital.
Amazon has also announced further micromobility expansion plans across France and Italy. E-cargo bikes and on-foot deliveries are now operational in hubs at more than 20 European cities. In addition to growing its delivery fleet, Amazon is also investing in thousands of charging stations at its European locations.
At Mubea U-Mobility, we are proud to be playing a key role with a company like Amazon in providing sustainable solutions to one of the fastest growing industries.