Mubea U-Mobility presents market-ready premium e-scooter XBoard at Greentech Festival
Attendorn, 07 June 2023 – World premiere: automotive supplier Mubea launches own e-scooter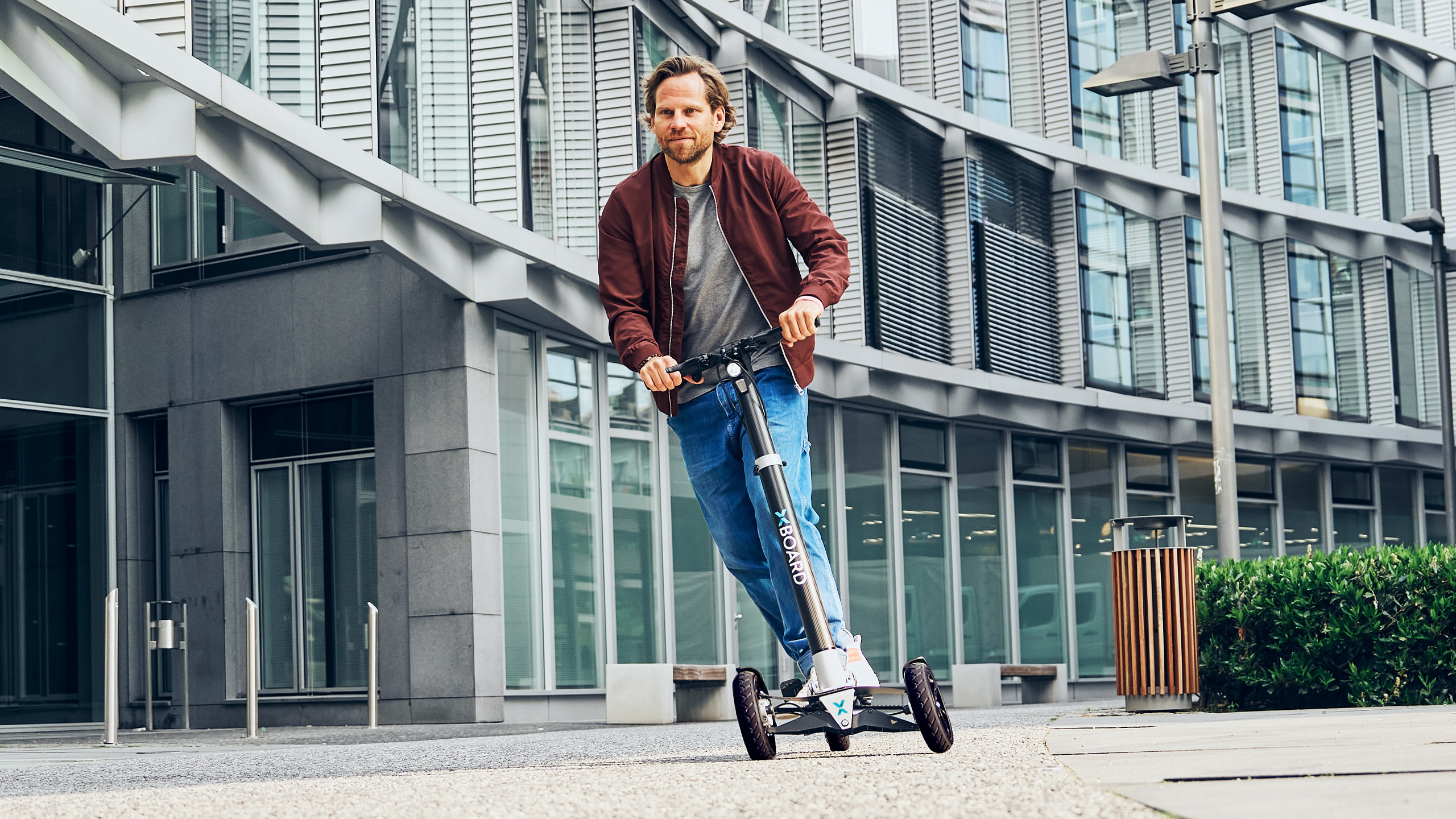 Automotive supplier Mubea enters pre-launch phase with 100 exclusive e-scooters
June 14 to 16, 2023, TXL Berlin, Stall Q 03 (indoor), and in the outdoor testing area
First e-scooter with automatic folding mechanism
Launch of XBoard website under https://xboard.mubea-umobility.com/en  
Pre-sales kick-off at the end of 2023 with a recommended retail price of 2,249 euros
Micromobility – personal transportation for the last stretch of a journey – is a crucial factor in transitioning towards sustainable mobility. Small city scooters are a smart and efficient solution to cover the so-called last mile. They not only serve to replace cars on short distances, but they also make local public transport more attractive. In combination with local transport, scooters make it much easier and quicker and more fun to reach destinations that are poorly connected to public transport.  
Surfing the last mile on the XBoard
The XBoard, an e-scooter developed by Mubea U-Mobility – lightweight specialist and global automotive supplier Mubea's subsidiary for micromobility – is breaking new ground regarding driving safety, handling, and fun. Thanks to a patented folding mechanism, the XBoard folds automatically to a convenient size with a gentle kick on the step crank lever. In addition, a full-suspension chassis with three independently suspended wheels provides superior driving stability and grip even on slippery or uneven pavement hitherto unknown with city scooters. Lightweight materials and a design drawing on state-of-the-art automotive know-how render the XBoard an authentic quality "Made in Germany" product. But above all, Jakub Fukacz, Head of Digital Sales, Marketing, and PR, said the XBoard's most characteristic feature is a "rather unique surfing feeling when you ride it. We are sure that through the XBoard, the name Mubea, which already resonates extremely well with automotive insiders, will also light the eyes of end-customers with a keen interest in individual mobility."
Launch at Berlin's Greentech Festival 
Mubea U-Mobility will unveil its market-ready XBoard and launch a new website promoting it at this year's Greentech Festival in Berlin. The three-day festival, co-founded by Nico Rosberg and boasting more than 190 exhibitors, offers the ideal setting. Overall, around 15,000 visitors are expected, and more than 150 speakers include such exciting contributors as author Dr. Eckart von Hirschhausen and Federal Minister of Finance and FDP chairman Christian Lindner. Festival visitors are invited to test-ride the XBoard exclusively and experience its unique surfboard-like handling.   
Win free tickets
There are 10 x 2 free tickets available for the Greentech Festival in Berlin. To win, please join our contest under https://www.instagram.com/xboard_umobility. 
Press Pictures
You can find all pictures in print quality at Media.