VELOBerlin 2023 – Clouds, wind and thrilling test rides
VELOBerlin 2023 closes its doors. After two successful days revolving around the topic of bicycles and other mobility concepts, characterized by typical German weather and a lot of fun, the trade fair in Berlin has come to an end.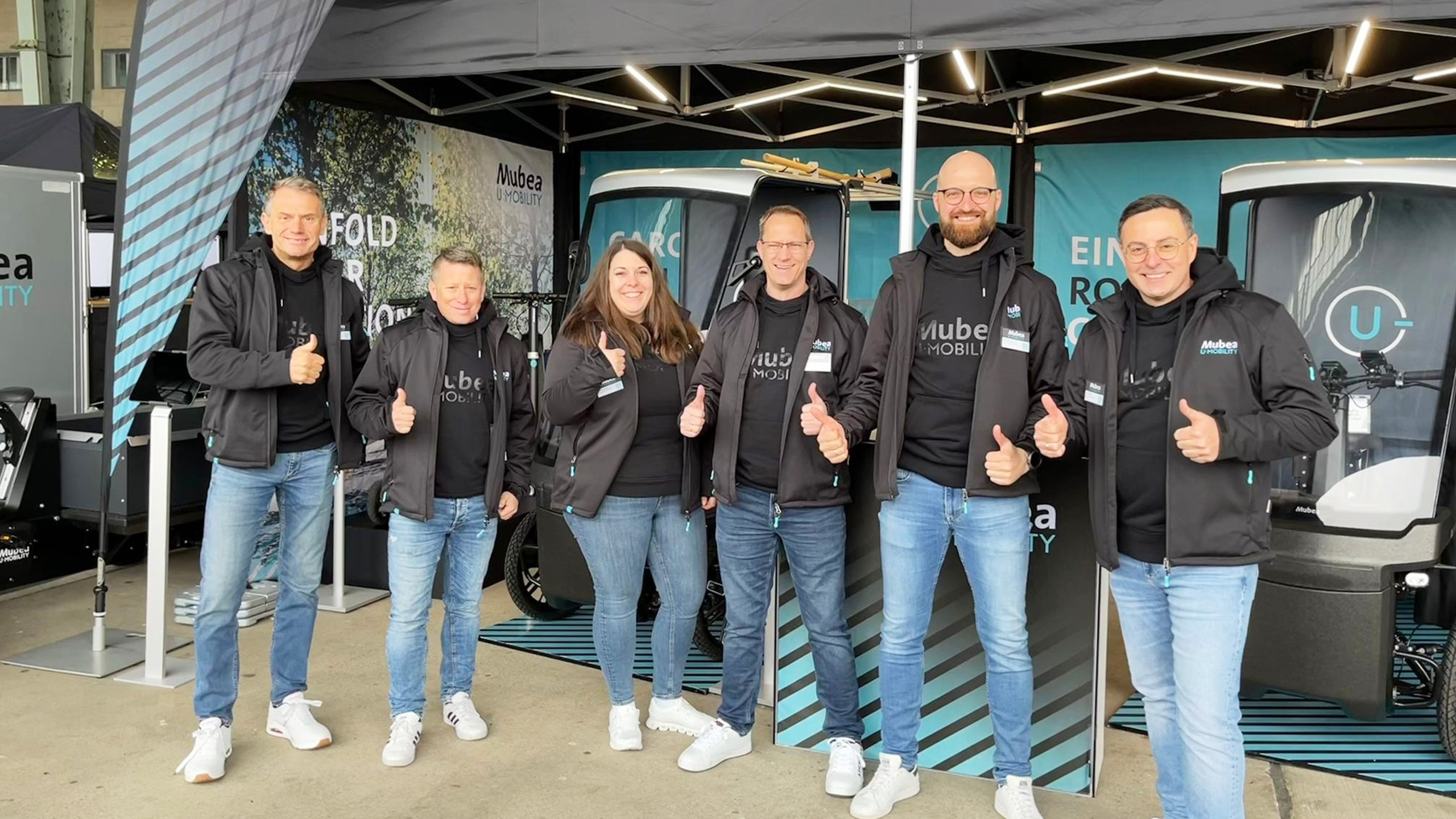 On the first weekend of May, the Mubea U-Mobility team and our cargo bikes went to Berlin. Despite the initial gloomy weather, the mood and atmosphere at the VELOBerlin, which took place for the 11th time under the motto "The Bicycle Festival for Everyone", was exuberant with around 17,000 visitors and 200 exhibitors.
The goal of VELOBerlin is to present the latest trends in everyday mobility and to promote Berlin's mobility revolution – says Isabell Eberlein, Managing Director of the Berlin agency Velokonzept.1 Whether they were looking for bikes with e-drive or without, or if they were just looking for some classic bike accessories - the visitors were offered a lot of variety.
With our covered outdoor exhibition stand of 18 square meters at Hangar 4 of Tempelhof Airport, we were not only right in the middle of the action, but also directly at the test track for any two-, three- and four-wheelers: perfect for our cargo bikes! Four Cargos and two XBoards came with us on the journey to Berlin and were available to the visitors for extensive testing. Our cargo barista provided fresh coffee to warm up visitors, participants, and our U-crew.
Nevertheless, it wasn't just the test track that was a highlight for both young and old visitors. Various races, talks, and shows on a range of cycling topics as well as a tasty and varied selection of food and drinks rounded off the event.
The visitors of the VELOBerlin were enthusiastic about our cargo bikes and XBoards; they test rode them in large numbers and provided us positive feedback. Nevertheless, it was not just private individuals who visited our stand, many dealers as well as customers - whether existing or potential - exchanged information with us. VELOBerlin also served as an "industry get-together" for us and offered great networking opportunities. Some interested customers even just came by to test our cargo bike and get to know the U-crew personally.
Would you also like to test-drive our cargo bike? You can find our next events in the lower section of our homepage. We look forward to your visit! 
You are also welcome to contact us via our contact form with any questions or comments – we look forward to your messages!