Mubea attends trade show "Zukunft Handwerk"
Attendorn, 06 March 2023 – Mubea U-Mobility presents a cargo e-bike with closed box and underfloor module.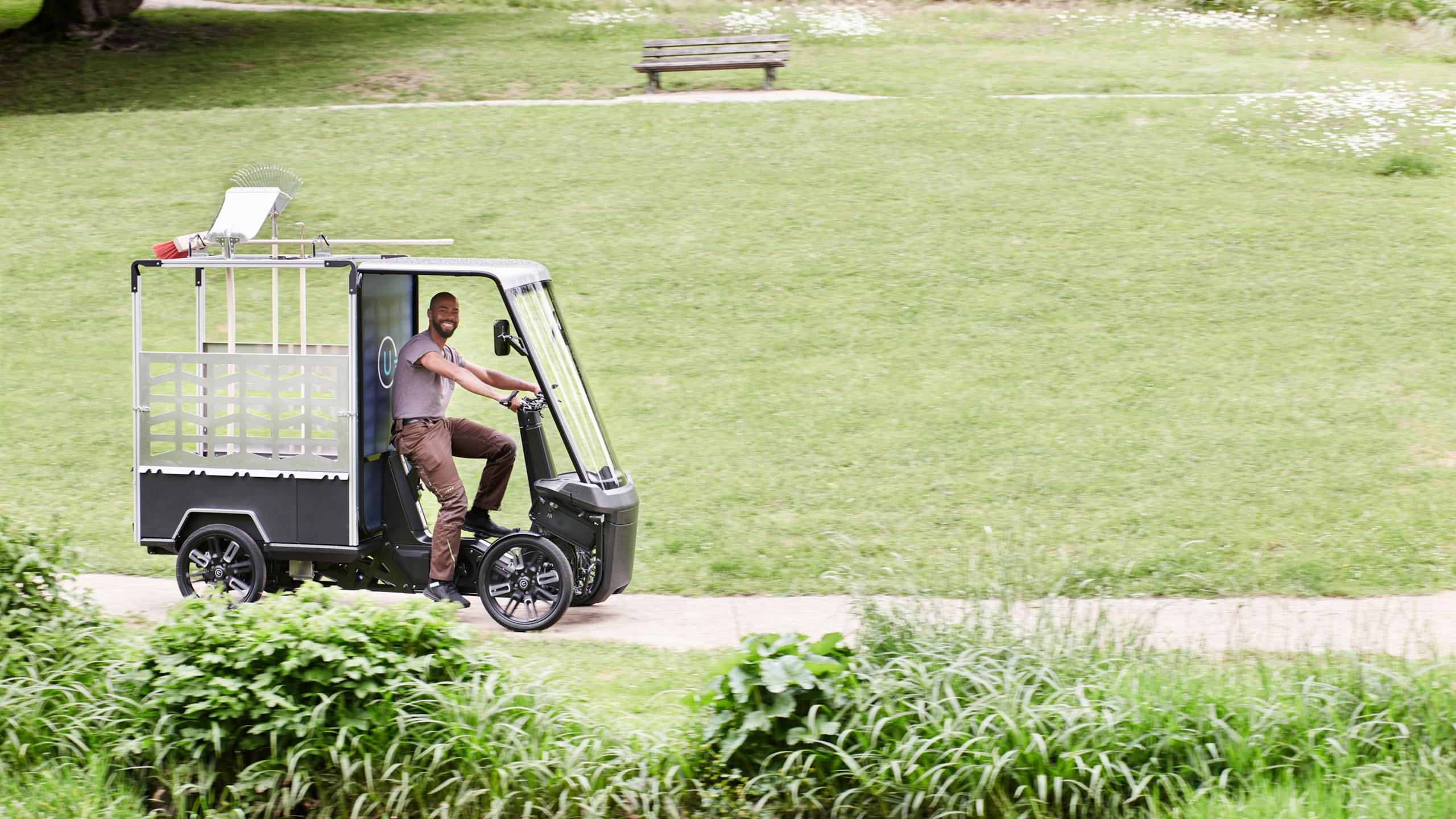 Automotive supplier Mubea presents cargo e-bike for craft businesses
08 - 10 March 2023, International Congress Center (ICM), booth #20 on the ground floor
Cargo bike now available for order at cargo.mubea-umobility.com
Patron and Federal Minister for Economic Affairs and Climate Protection Dr. Robert Habeck attends on site
Electric cargo bikes are already established in many industries and offer a sustainable, quiet, and space-saving alternative to bulky, high-emission means of transportation. The CEP sector in particular is already using the electric cargo bike alternatives to avoid traffic jams and second-row parking as well as to get to their customers on time.
The crafts sector is also becoming increasingly strained with regard to its mobility needs in inner cities. In addition to longer access routes due to congestion, more and more cities are expanding their car-free zones and eliminating the required parking spaces. Entrepreneurs are looking for alternative mobility concepts. "The crafts sector is the engine of the economy – with our products we can offer an important puzzle piece for the urban mobility of this sector," emphasizes Dr. Stefan Cuber, Managing Director of the Micromobility business unit at Mubea. In the future, the craft sector will thus be an exciting target group for manufacturers of covered cargo bikes with a closed box and sensible extensions for the respective application.
Mubea Cargo Pack
The transporter among cargo bikes for the crafts sector
With their specially developed cargo e-bike produced in Germany, lightweight construction specialist Mubea presents an environmentally friendly and robust solution for inner-city mobility with automotive expertise. The vehicle basis is a light and robust frame made of durable aerospace aluminum with stabilizer bars and double wishbone suspensions with spring shock absorbers at the front and rear axles. The 16-inch performance wheels with aluminum rims and motorbike tires specially developed for cargo use ensure secure contact with the road.
The covered cargo e-bike with closed box and underfloor module, the latter manufactured by cooperation partner Bott, is a transporter and mobile workshop at the same time and offers a payload of up to 200 kilograms. Whether work materials, tools, or spare parts - the cargo is interesting for a wide variety of craft trades that travel to the customer without bulky raw materials. There is enormous potential here, especially for electrical installation work, heating and plumbing works, but also locksmith work or the painters' trade. In addition, the driver does not need a driving license or insurance to move the vehicle, and, like a bicycle, he or she can park the vehicle anywhere where it does not obstruct other road users.
Press Pictures
You can find all pictures in print quality at media