UPS delivers packages in Munich with Mubea Cargobikes
In Munich, UPS, the parcel service company, uses our electric cargo bikes every day to deliver packages in the city center.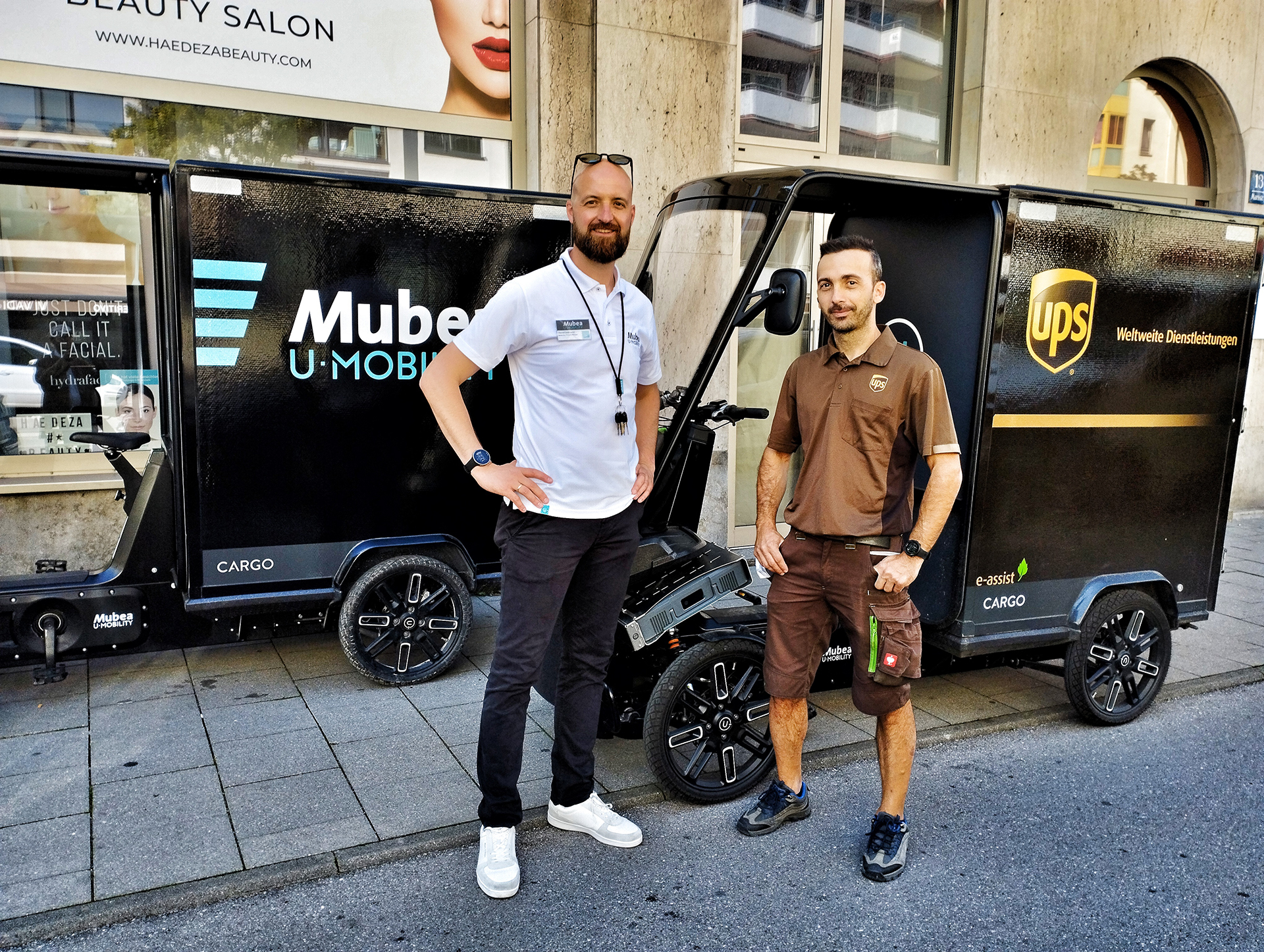 Congested and narrow roads, traffic jams, and double parking. These are just a few of the hurdles that parcel delivery companies have to overcome on a daily basis and can master thanks to our cargobike. Subsequently, cargobikes are revolutionizing everyday life in the courier, express, and parcel service (CEP) industry. It allows drivers to wander through narrow streets, reach small backyards, and park and stop in the tightest spaces.
UPS, the parcel service company, also sees these advantages. In downtown Munich, they use our Cargo to deliver their parcels.
UPS parcel carrier Klaus Klein from Munich is convinced on the benefits of the cargobike: "It's much more practical, of course, because if you have to deliver by truck [...] in such a small street, you have to stop further away, load a hand truck and then walk everything off. I can drive right up to every house and deliver."
The 37-year-old rides our cargobike up to 25 kilometers a day and rings the doorbells of Munich residents an average of 100 times a day. Twice per day, he stops at one of six microdepots in the city and loads our cargobike with new packages. To support this operation, UPS uses trucks or rented parking spaces in underground garages.
The cargobikes represent both a logistical and an innovative, sustainable, and environmentally friendly alternative for flexible and fast delivery in urban areas.
Holger Ostwald, the press spokesperson for UPS Germany, explained to RTL-Nachtjournal: "We can say that, on average, with three cargobikes, we save two large delivery vehicles." Currently, 41 cargobikes take off daily from the microdepots at UPS in Munich. This makes them the largest cargobike fleet in Germany.
The UPS case study is a prime example of the transformation happening in the entirety of the mobility industry. With our cargobikes, we are, among other things, accompanying and driving forward the transformation of the CEP industry.
You can find other exciting case studies in our Mubea U-Mobility Blog.
Detailed information on the technical specifications of our Cargo Pack, the funding opportunities and requirements can be found under the links highlighted in blue. You can access our configurator here.
You are also welcome to contact us via our contact form with any questions or comments - we are looking forward to your messages!
Quelle: RTL-Nachtjournal, Episode 33, Sendung vom 08.02.2023