Subsidy for the U-Mobility Cargo
The German federal government is subsidising electrically assisted cargobikes with up to 2,500 euro. Our Cargo bike is eligible for the scheme. Find out how you to obtain the purchase bonus.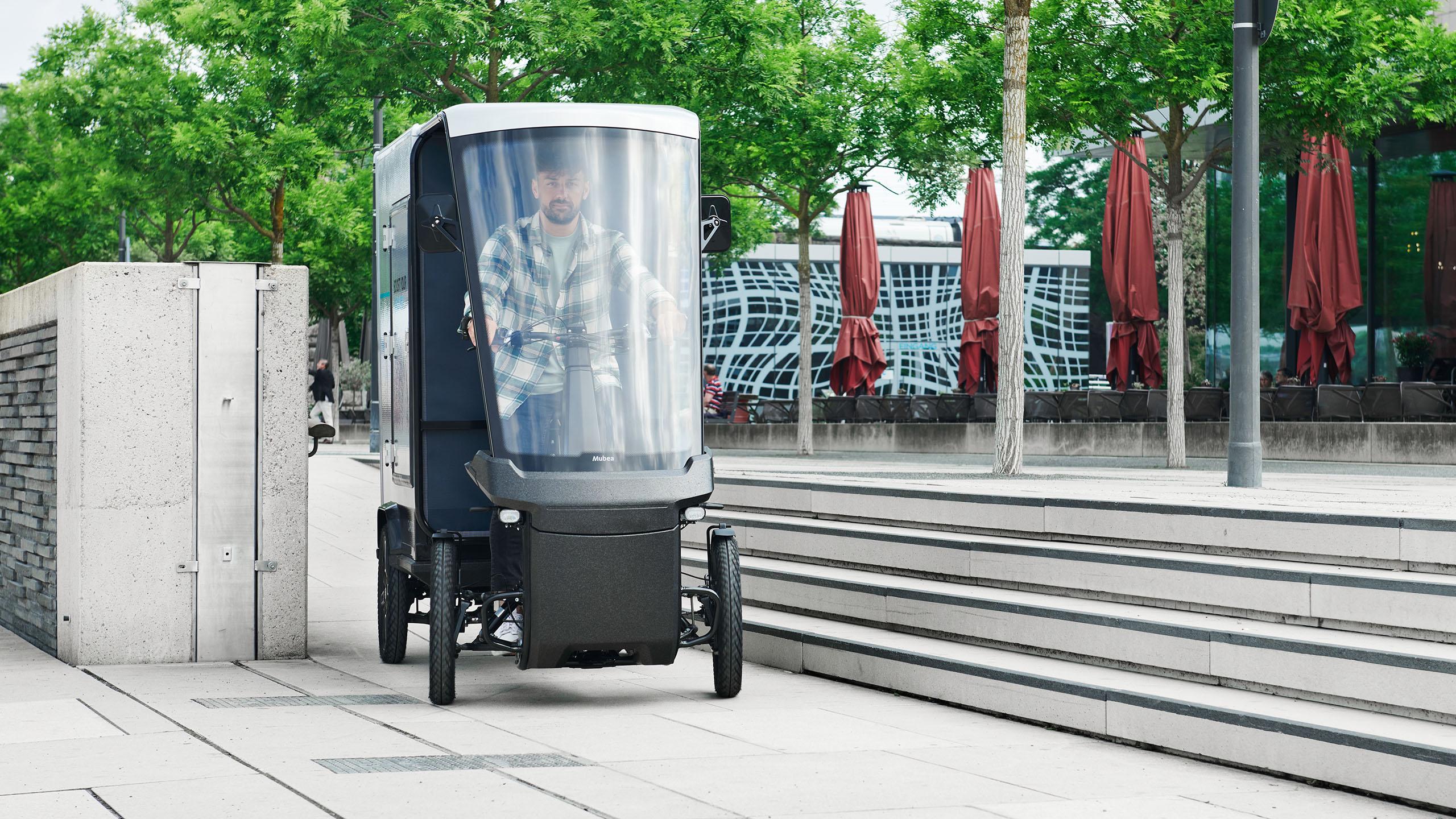 Funding
U-Mobility Cargo eligible for up to 2,500 euro in funding.
Good news. A nationwide purchase bonus is available for electric-powered cargo bikes used in commercial applications. It takes the form of a subsidy extended by the German Federal Ministry for the Environment, and amounts to 25% of the purchase costs, or a maximum of 2,500 euro per bike. A consultation with the Federal Office of Economics and Export Control (BAFA), the relevant grant authority, determined that our e-cargo models meet all the applicable criteria for this new funding scheme. What did this mean for you? The purchase of your electric U-Mobility Cargo is eligible for the maximum subsidy of 2,500 euro.
Who is eligible for the bonus?
The bonus is available to all private companies, enterprises with municipal shareholders, municipalities, corporations, public bodies, and associations and societies with legal capacity. Please note that you must apply for the grant and have it approved before you purchase your Cargo bike(s). The infographic "Flyer government subsidy" in the below download area sets out the sequence for the procedure. Following the submission of the online application ("BAFA - E-Lastenfahrräder"), BAFA anticipates a processing time of about two weeks. Take your time and reads the online form carefully; any follow-up queries will be sent by post and may extend the length of the process unnecessarily.
Numerous state-specific and municipal subsidy programs
The federal government is not alone in funding purchases of electrically assisted cargo bikes. There are dozen of bonus schemes currently running in Germany and Austria. Subsidies vary by state and municipality* and can mean significant savings for you. In certain cases, different subsidy programmes can even be combined with one another. So it's worth having a look at what funding may be available. A detailed summary of the purchase incentives is available at Cargobike.Jetzt. Do you have any additional questions about the cargo bike or funding opportunities? If so, simply email us at: umobility@mubea.com
Cities in transition
With their various funding programmes, federal and state governments are proving that they have recognized the potential of sustainable e-mobility, especially in the urban transport setting. In order to reduce harmful emissions, additional alternative mobility concepts will have to get into gear. E-bikes like our Cargo can contribute to the goal of carbon neutrality.
*The applicable approval criteria vary depending on the funding programme and include the particular application (private or commercial use), the time until resale (minimum use), the applicant's place of residence, the time of application (before or after purchase), and in some cases additional conditions such as the purchase of green electricity, age of majority, or marital status.